Magic Smelt Puppet Troupe Parade
Magic Smelt Puppet Troupe Parade
Sunday, May 8, 2022 (3:30 PM - 7:00 PM) (CDT)
Description
Magic Smelt Parade & Party - Sunday, May 8
Presentation of the Smelt Queen on the grassy plaza at the Aerial Lift Bridge, behind Maritime Visitor's Center, Duluth, MN
3:30 pm: Second line parade on the Lakewalk
A stilt walking Royal Guard, an energetic school of silver smelt puppet and mask dancers, and a musical procession featuring a delegation from the Kingdom of Smelt!
Music by the Brass Messengers Everyone is encouraged to wear silver!
5:00pm: Smelt Fry & Party
Zeitgeist Arts Cafe, 222 E. Superior St.
For more information: https://magicsmelt.com/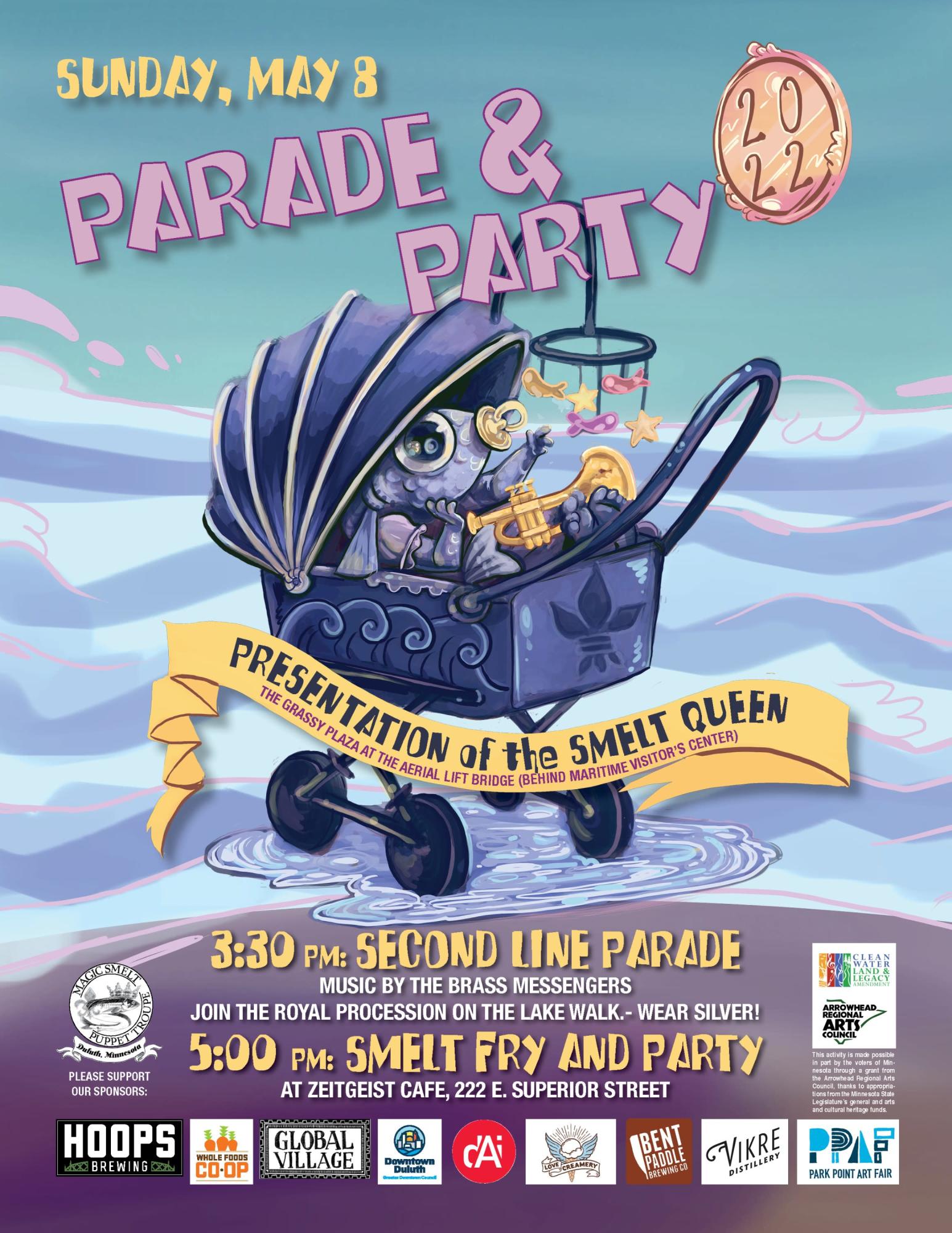 Lakewalk

Sunday, May 8, 2022 (3:30 PM - 7:00 PM) (CDT)
3:30: Parade on the Lakewalk 5:00: Smelt Fry & Party